It is now a tradition for AIS to participate in POINT Conference (Political Accountability and New Technologies). POINT is a regional conference that takes place in Sarajevo and welcomes NGOs from several countries of the Eastern Europe, that promote open technology and open data.
Two representatives from AIS, Besjana Hysa and Viola Civici in their talk on "Opening Data for a more Transparent Society" presented the platforms developed for data disclosure. While Open Procurement informs different stakeholders on how public works are contracted, the equality of competition among economic operators, how public money is distributed to different public institutions (focusing on municipalities),Open Corporates highlights indications of clear irregularities with the competition, list of companies contracted with public money, their owners etc. Both these databases are powerful instruments that can be used for watchdog monitoring purposes, making information public and accessible for everyone. Making these data public has helped discover many irregularities in public procurement procedures and has increased the number of investigative articles and public denouncement of several cases.
Moreover, the focus of the talk was on declaration of assets, incomes and financial obligations. Through spending.data.al, AIS has made public the asset declarations of more than 644 high level officials, with the aim to inform the public about the economic interests and assets of the high public officials, who represent and govern the country.
AIS OPENING DATA FOR A MORE TRANSPARENT SOCIETY Presentation – here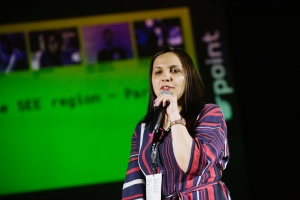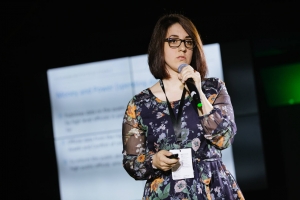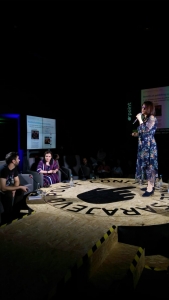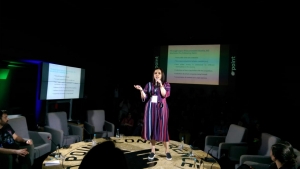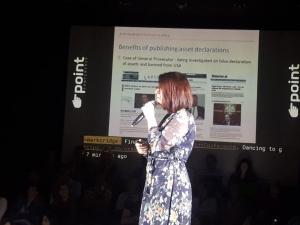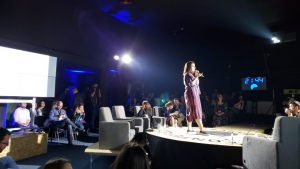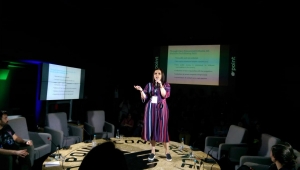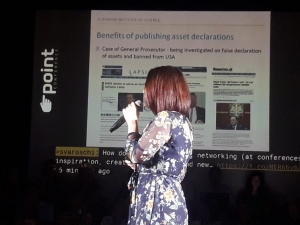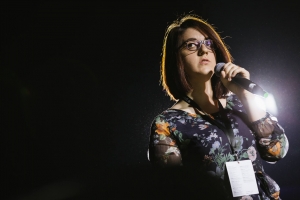 http://ais.al/new/wp-content/uploads/IMG-20180518-WA0073.jpg
1280
723
admin
http://ais.al/new/wp-content/uploads/aislogo1.png
admin
2018-05-23 13:08:24
2018-08-30 08:32:36
OPENING DATA FOR A MORE TRANSPARENT SOCIETY – AIS is represented for the sixth year at Political Accountability and New Technologies Conference, POINT 7.0, Sarajevo.