Albanian Institute of Science became part of one of the most important events in Europe dedicated to Technology for Democracy and Active Citizenship. Personal Democracy Forum took place in Poland between 16 and 17 of April.
The topic of this year My Country: Open, Digital, Civic, reflected the interest of exploring how society in different regions, are integrated into the digital age. States are under pressure by citizens for openness and transparency. The forum brought together representatives of non-governmental organizations, activists, public administration officials and journalists from more than twenty countries.
AIS team was represented by Besjana HYSA and Blerta TUCI. Blerta TUCI Project Coordinator of AIS was one of the main panel speakers and presented: Money, Government and Politics, a project for transparency, innovation and civic participation. The presentation prompted the interest of a wide audience with over two hundred participants from prestigious institutes in Europe and other continents.
Money, Government & Politics through the opening of data for decision makers, public transactions and concessions, was estimated as a model of inspiration for civil society in Central and Eastern Europe. Publications in Spending Data Albania were considered as consolidated cases of use of technology for Democracy and Civic Activism.
Personal Democracy Forum is an annual conference on how technology is changing politics, government and civic life which started in America in 2004, and took place in Poland for the first time in 2013. Since then,

PDF POLAND CEE

has become the biggest European event dedicated to technology, democracy and civic engagement.
Presentation link: https://prezi.com/6ovttsbsob83/money-governments-and-politics/#
Video:
Photo: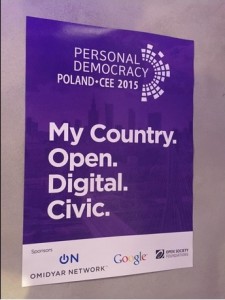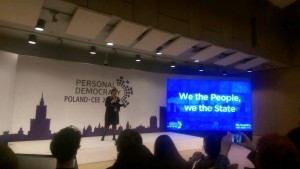 http://ais.al/new/wp-content/uploads/warsaw1.jpg
313
457
Besi Hysa
http://ais.al/new/wp-content/uploads/aislogo1.png
Besi Hysa
2015-04-16 11:19:02
2015-08-04 10:49:14
AIS participated at Personal Democracy Forum for Central and Eastern Europe