Point Conference: 20-24 of May 2015, Bosnia and Herzegovina
Albanian Institute of Science even this year participated at POINT Conference (Political Accountability and New Technologies) a regional conference of civil society organizations from 7 countries of Southeast Europe. POINT 4.0 is being organized since 2012 for POINT by CA Why not (Zašto ne) from BiH, in cooperation with other organization from the Balkan region
An entire panel was dedicated to the Albanian Civil Society Organizations represented by Aldo Merkoci (Mjaft), Besjana Hysa Albanian Institute of Science and Erald Hoxha ZA'LART Albania.
The panel of the third day: Civil Society Monitoring the Elections in Albania – Keeping it Free and Fair, was opened by the moderator Ivana Cvetković Bajrović (NED), who briefly introduced the participants to the hardships of election processes this country undergoes for the past 20 years.
First speaker was Aldo Merkoci, director of media in Mjaft projects introduced the public with experiences from campaign expenses monitoring of political parties during the elections in 2013.
Besjana Hysa, Project Manager at Albanian Institute Science presented at the session various activities of election expenses research for the period from 2009 to 2013, using data provided by Open Data Albania portal and introduced Money, Governments and Politics.
Erald Hoxha, presented AIS project ZA'LART Albania that has established a platform and 2013 elections application, through which the citizens could report any cases of vote manipulation, public administration or child abuse, and other electoral irregularities.
Furthermore the attendees continued the discussion by questioning the presenters about various aspects of elections and monitoring process in Albania.
The presentation as follows:
Civil Society Monitoring the Elections in Albania, Keeping it Free and Fair
Photos from the conference: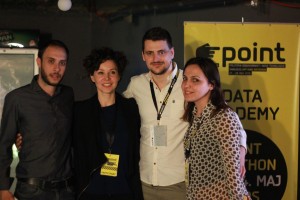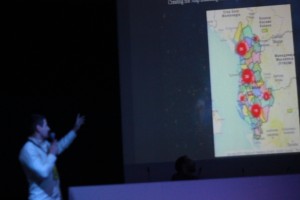 http://ais.al/new/wp-content/uploads/IMG_6327.jpg
3456
5184
admin
http://ais.al/new/wp-content/uploads/aislogo1.png
admin
2015-06-02 12:42:38
2015-08-03 12:34:49
Civil Society Monitoring the Elections in Albania – Keeping it Free and Fair