Announcement: Training with Media Representatives
The Right of Information on Election Financing Entities
Distinguished Reporters,
Our organization AIS, promoter of Open Data Albania, with the wish on civil society – media partnership, will conduct the training on the topic: The Right of Information on Electoral Financing Entities. This activity will be organized in the framework of Money, Governments and Politics, a project of information, transparency and citizens' participation.
The Right of Information on Electoral Financing is provided by the Constitution. Fulfillment of this right is closely connected with its quest. Reporters and civil activists have an important role in the transparency process of Electoral Financing. The training aim to enable media representatives, increase the legal culture and knowledge on the topic. Therefore we invite prominent reporters in reporting during the electoral process, and investigative journalist, to register by expressing their interest to be trained. Deadline for registration: until 4th of May. Selected candidates will be notified about the participation:
Trainers will be experts of Information and Electoral Financing Rights. The training is one day, and it will be held in Tirana, on May 9, 2015.  The activity is supported by USAID / Albania through ASSIST Impact.
Please make your registration according to this Form: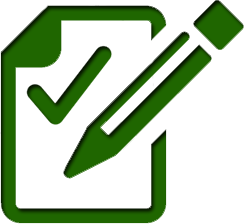 For any detail contact  Blerta Tuci, project coordinator at AIS.
Thank you in advance,
Aranita BRAHAJ
Executive Director