In framework of Open ICT Education for Youth Employability Project, funded by the EU and implemented by Open Data Kosovo and Albanian Institute of Science (AIS) through the IPA Cross Border Cooperation Programme Albania – Kosovo, was held the three day event of Bootcamp.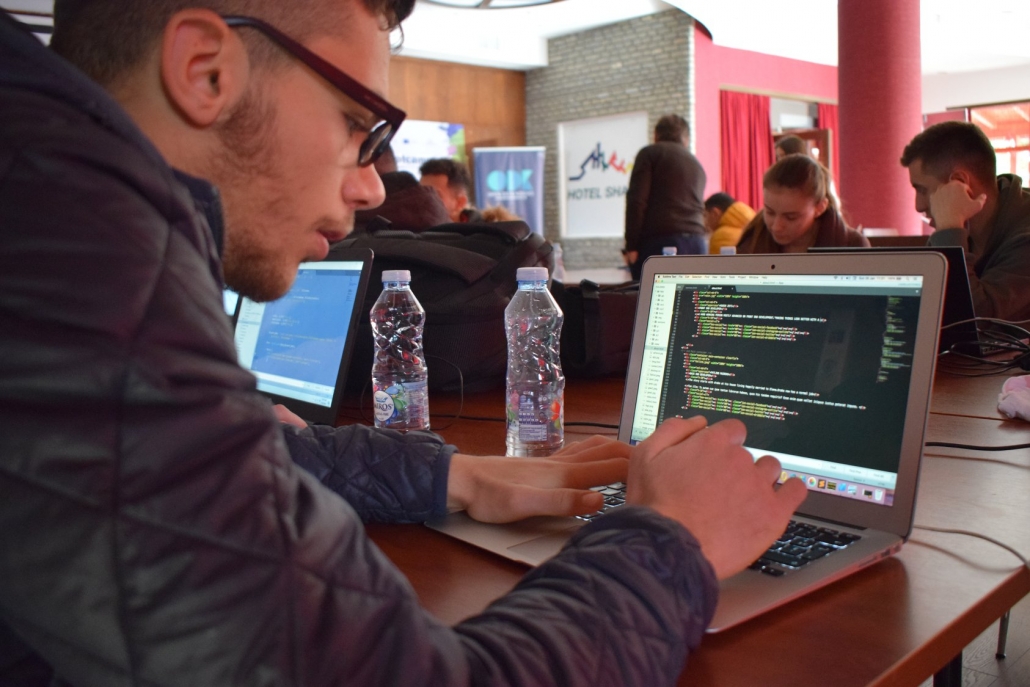 Bootcamp took place on Sharri Hotel, Prizren on 24-26 January 2020.
30 most successful students, from seven targeted Educational Institutions, who have completed the three courses from Kursori.org platform attended the Bootcamp (a three-day hackathon).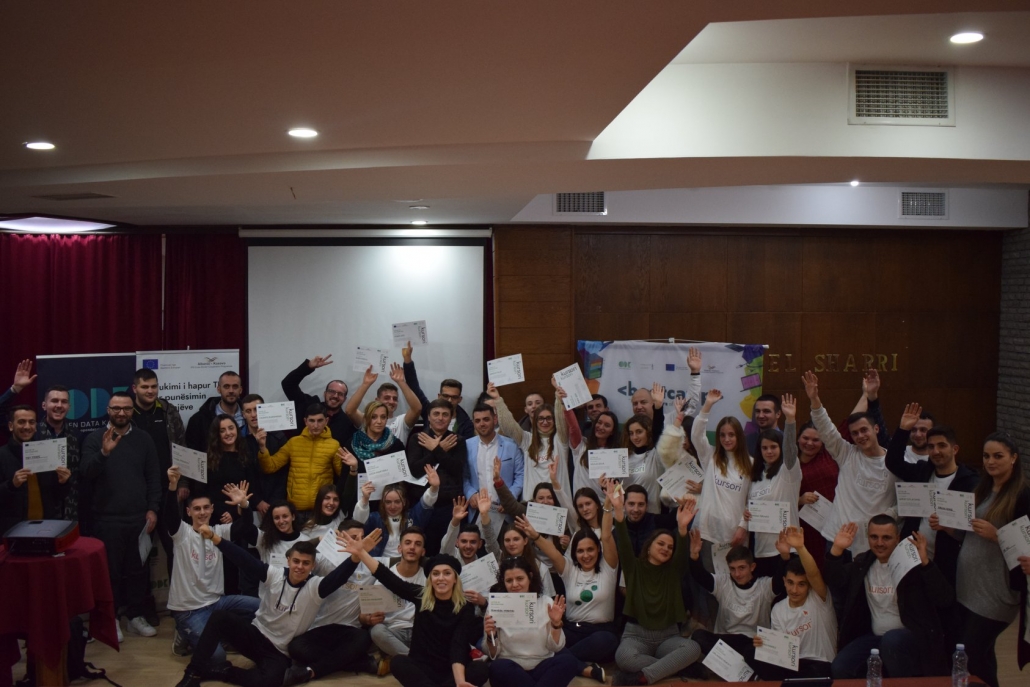 10 groups of 3 students each have creating different informative, e-commerce, gaming, advertising websites. These 10 prototypes (digital solutions) were developed based on the current market demand both in Kosovo and Albania.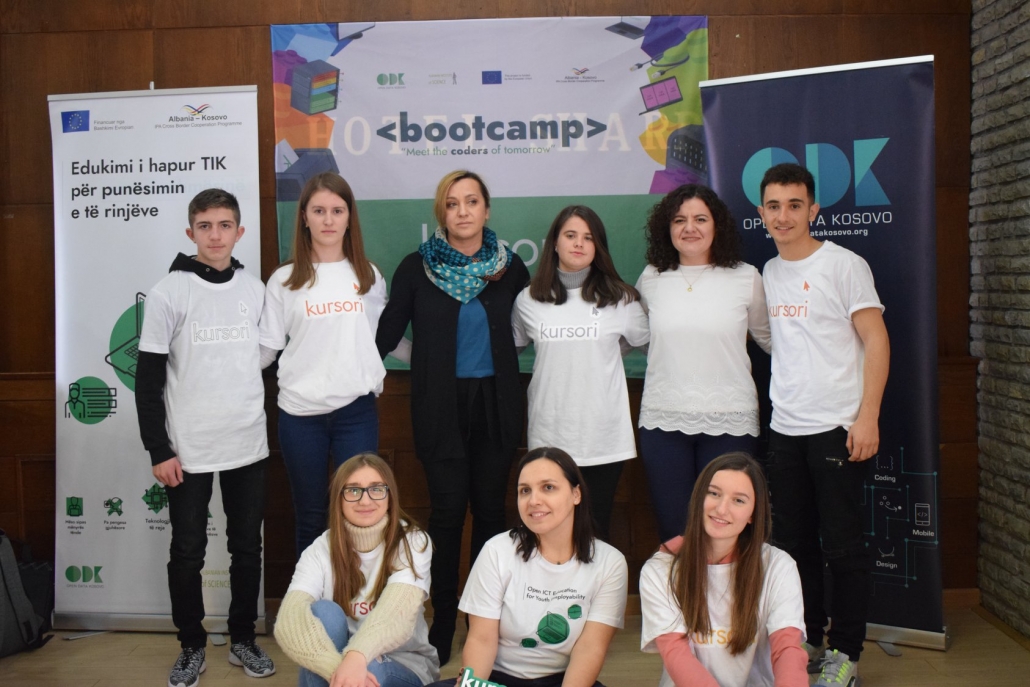 Here are the teams and their prototypes:
Team Orange (Redian Marku, Xhoana Çuni, and Gentrit Morina) developed this tech-tools online store to promote tech goods for companies through a highly functional, productive, and attractive website. Students have used the Django framework, Javascript, Python, and Bootstrap to effectively create the solution.
Website: https://go-shopal.herokuapp.com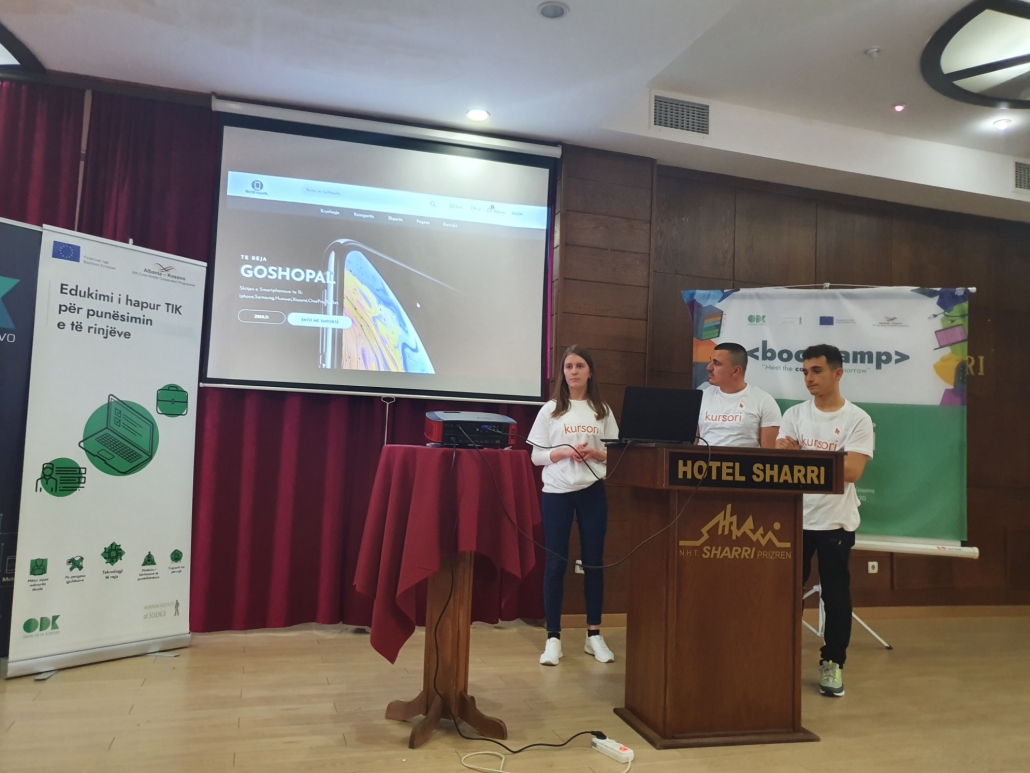 Team Grey (Marina Ferati, Duresa Kilaj, and Atdhe Fetahaj) developed this website for Hotel Sharri, where the Bootcamp was also held. They used CSS, HTML, and Javascript to effectively develop the solution.
Website: https://elastic-mahavira-3d1211.netlify.com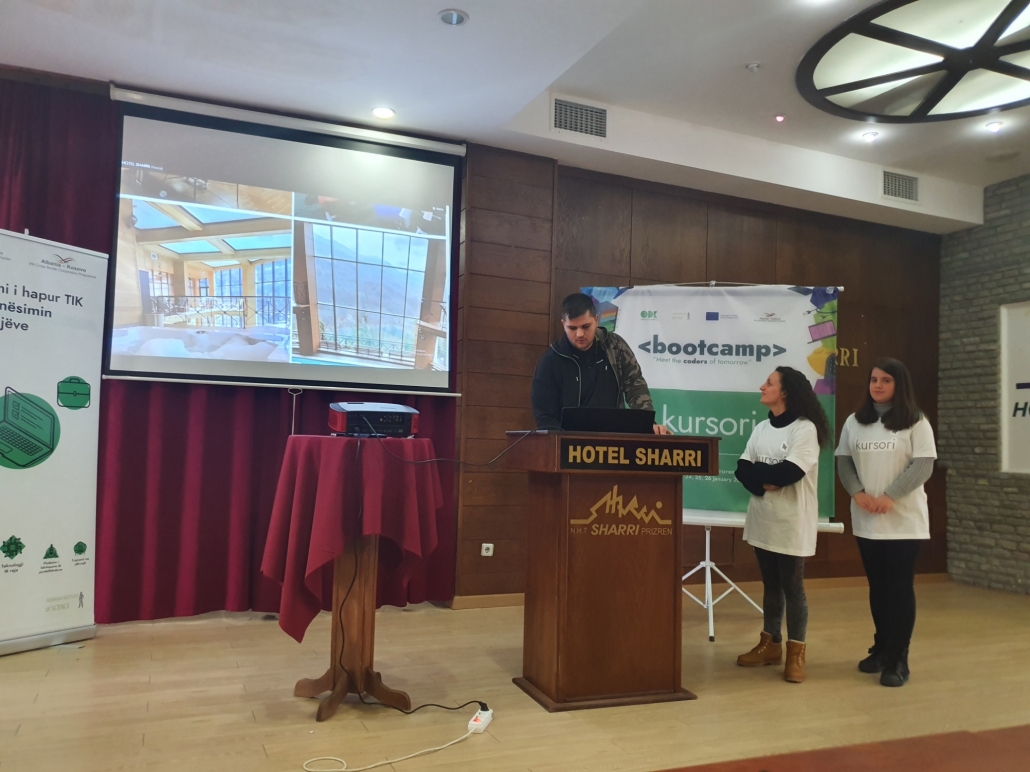 Team White; the Winning Team (Luiza Martinaj, Ilir Perolli, and Orlando Murati) developed this online bookstore to promote books and reading in general. Students have used PHP, MySQL, HTML, and Bootstrap to effectively create the solution.
Website: http://amici.epizy.com/kursori_bootcamp/orlando/index.html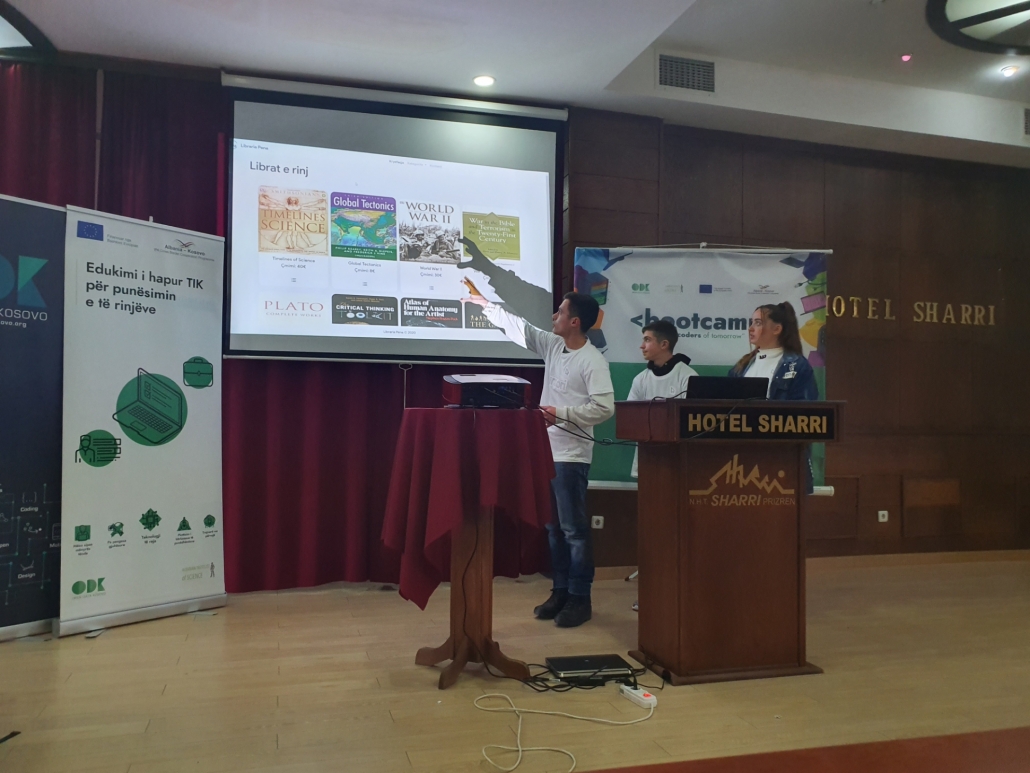 Team Black (Arielin Muca, Stela Dedgjonaj, and Shpat Dylatahu) developed this Online Market Store. They used HTML, CSS, and Javascript, connected to a database developed through PHP and MySQL.
Website: http://deppo-market.epizy.com/?i=1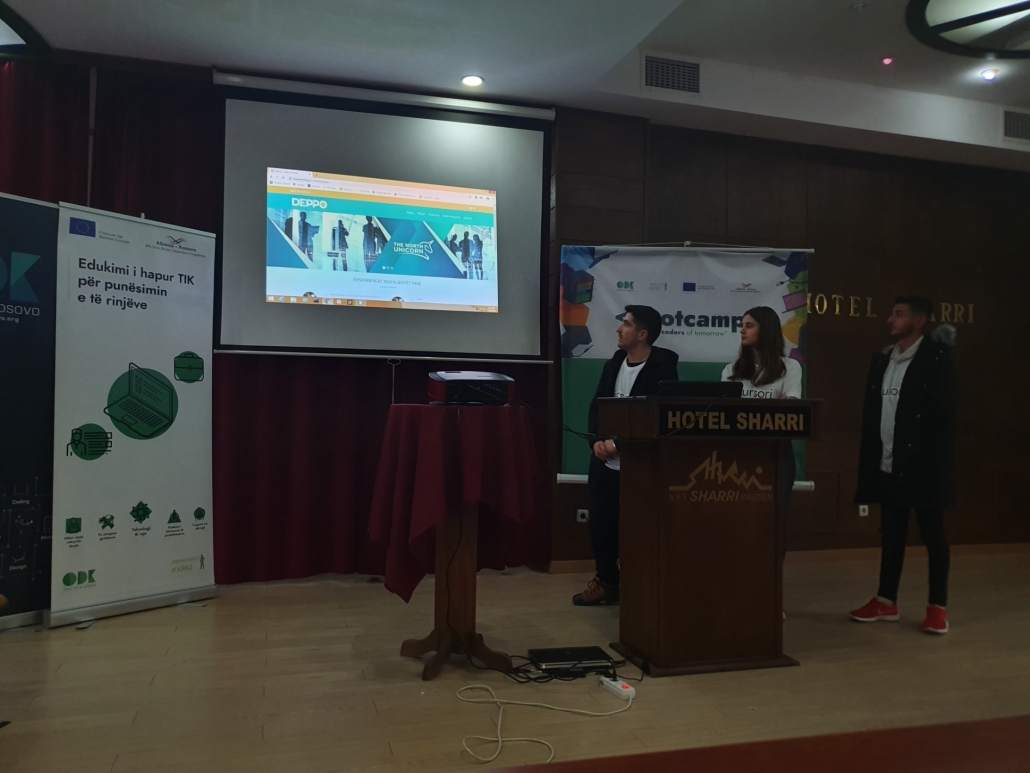 Team Yellow (Ajshe Komoni, Andi Kalia, Alba Zefi) developed this informative website aiming to help foreigners easy explore beautiful sights in Albanian lands. They used CSS, HTML, Javascript, and Bootstrap to effectively develop the solution.
Website: https://tourismalbania.netlify.com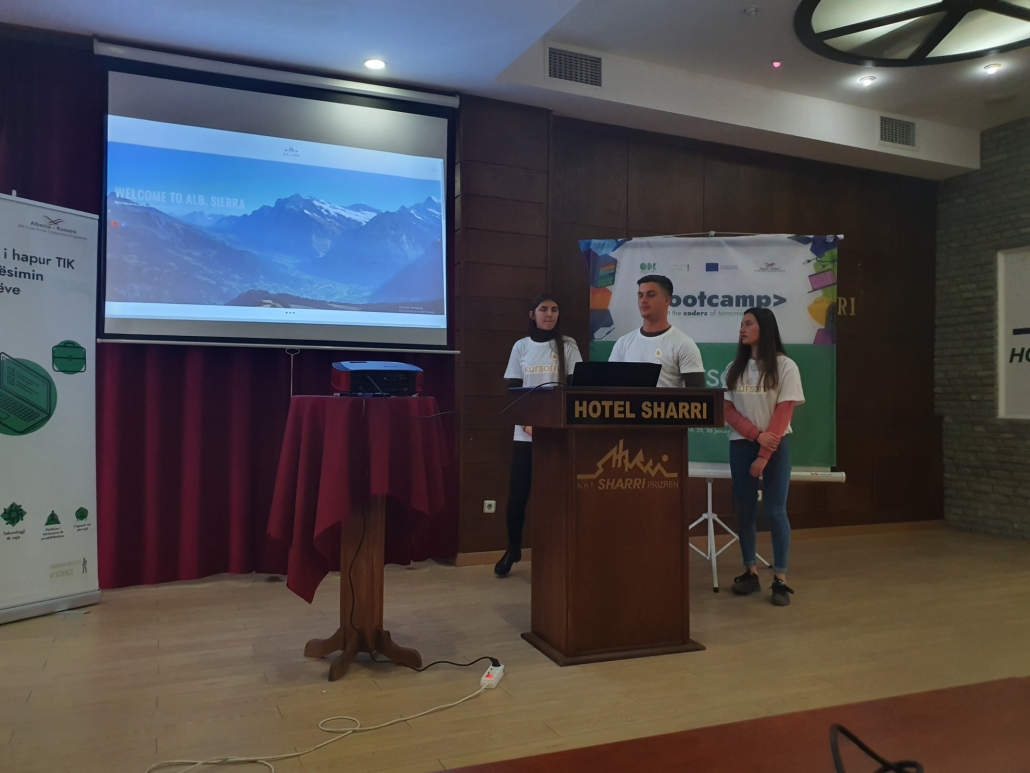 Team Green (Valento Bardhoshi, Klementina Gjeta, and Sildja Diva) developed this fashion website (e-commerce like) aiming to increase online shopping in Kosovo and Albania. They used Javascript, PHP, and Bootstrap to effectively develop the solution.
Website: https://stylish-threads.netlify.com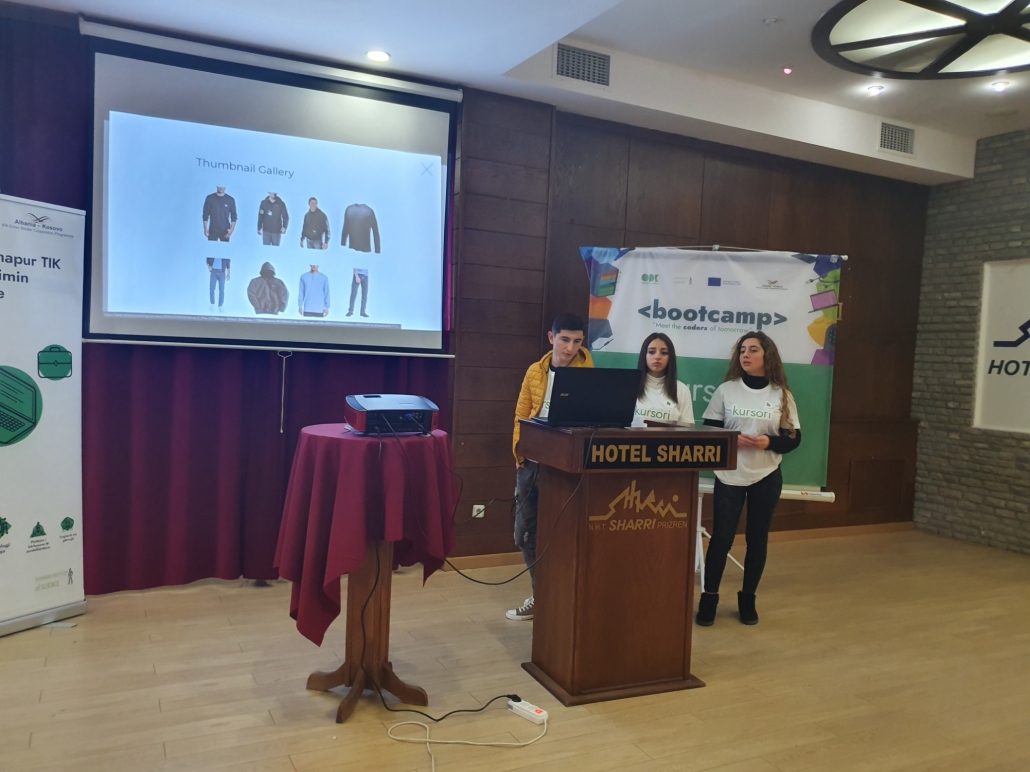 Team Purple (Rubin Zefi, Fatlind Mazreku, and Adnand Shabani) developed this e-gaming website aiming to promote online games for different gaming platforms. They used Javascript, Bootstrap, HTML, and CSS to effectively develop the solution.
Website: https://kiloogame.netlify.com/#0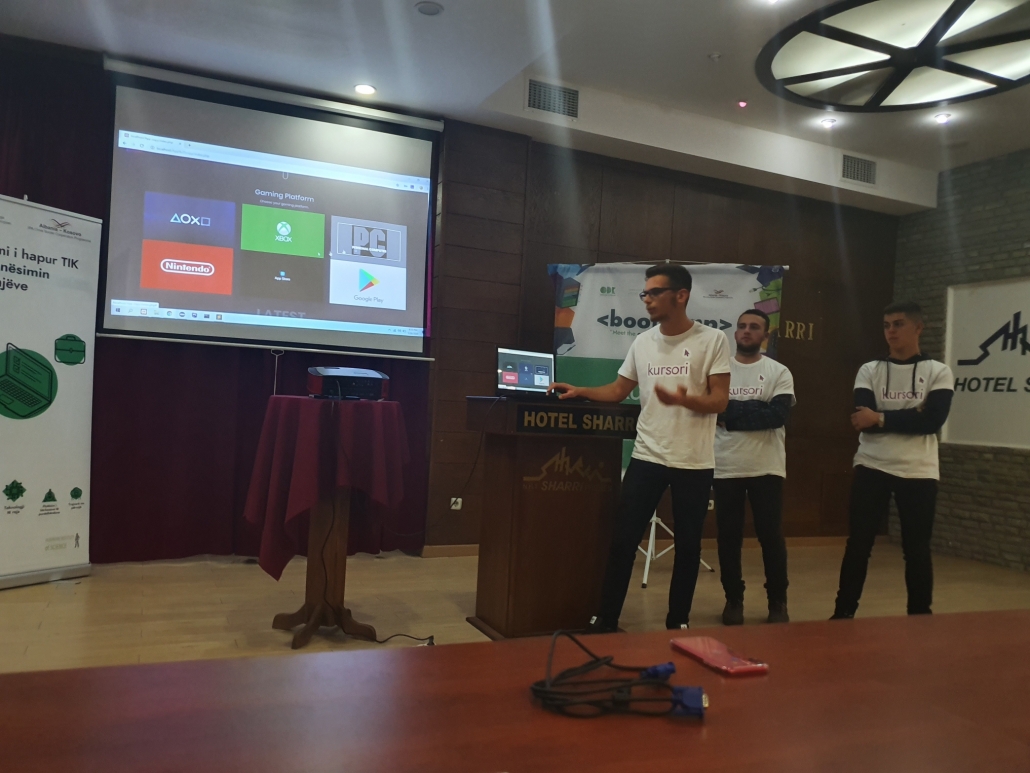 Team Blue (Eneida Jaku, Kejsi Brozi, and Drilon Manjani) developed this Lezha Tourism website aiming to promote and showcase beautiful sights in Lezha and place around Lezha. They used HTML, Javascript, and CSS to effectively develop the solution.
Website: https://lezha.netlify.com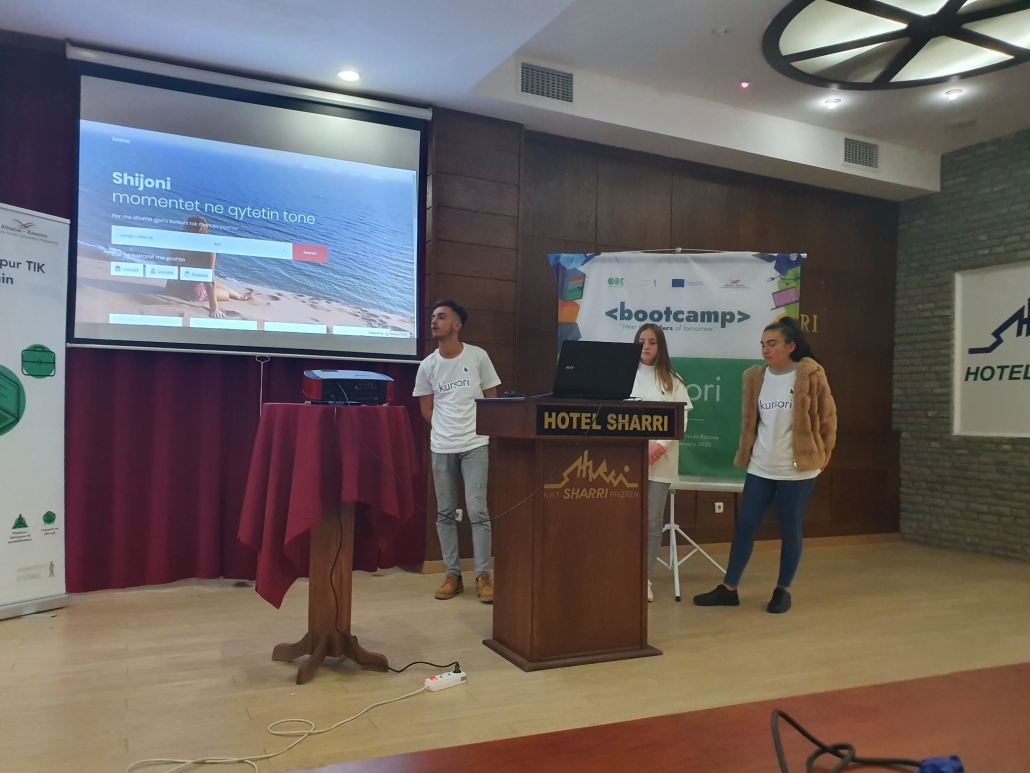 Team Pink (Ibrahim Thaqi, Daniel Frrokaj, and Lusiana Mulaj) developed this travel agency website aiming to promote landscapes and beautiful sights. They used HTML, CSS, Bootstrap, and Javascript to effectively develop the solution.
Website: https://ibrahimthaqi.github.io/Vector-Travel/index.html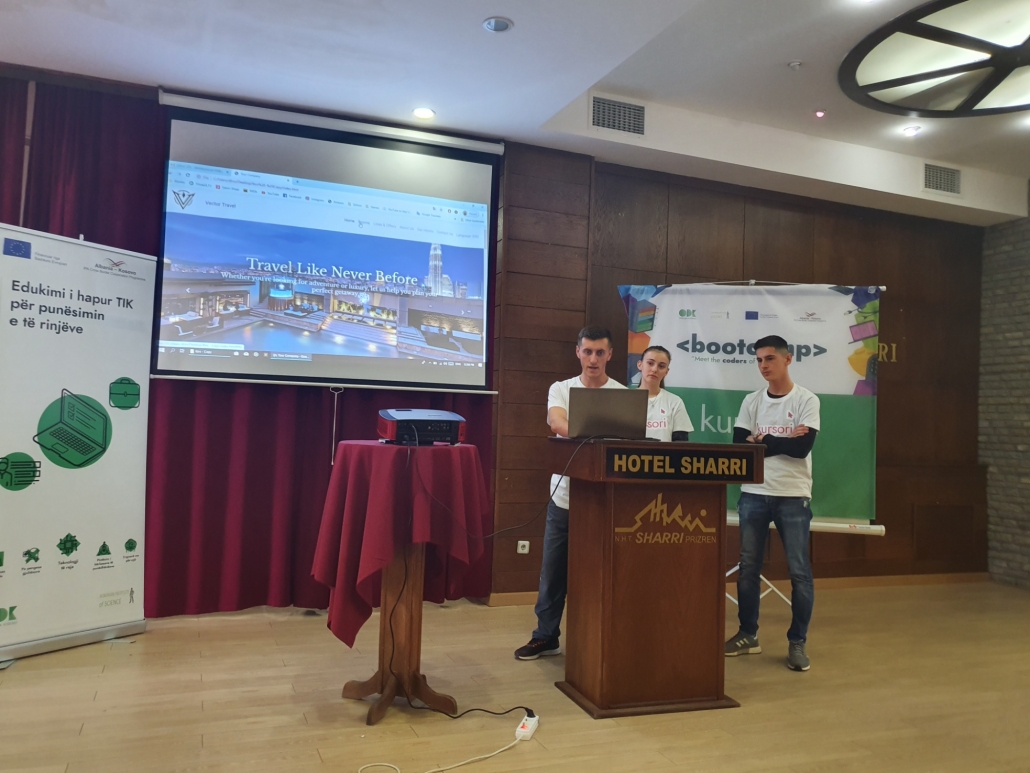 Team Red (Jonida Paja, Elgis Hakaj, and Endriola Bardhi) developed this restaurant website for a region in Albania, namely, Laguna e Patokut. They used HTML, CSS, Javascript, and Bootstrap to effectively develop the solution.
Website: https://patoku-park.netlify.com/index.html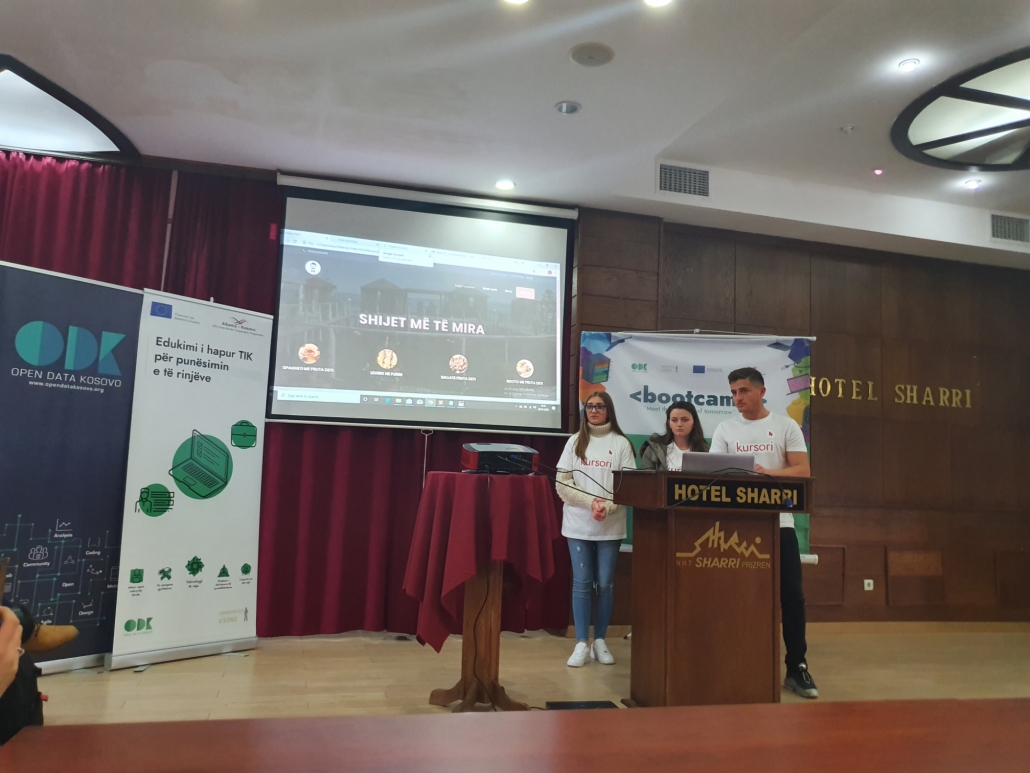 In between their coding hours, students played games, interacted with one another by forming a strong, and connected cross-border Kursori.org community!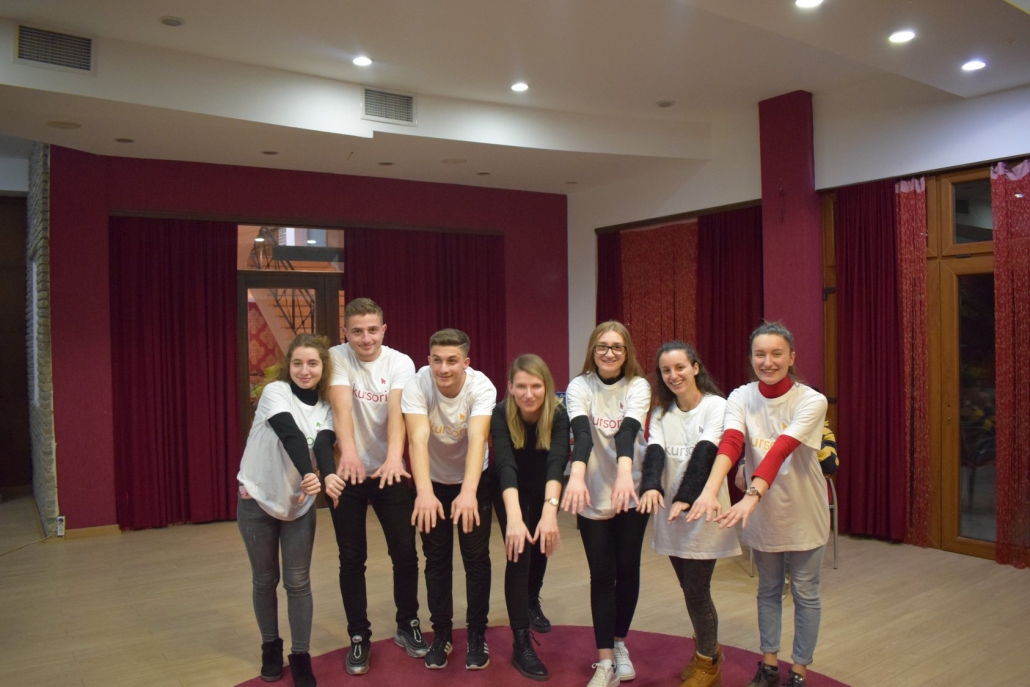 "Technology is one of the most powerful weapons which you can use to change the world".
http://ais.al/new/wp-content/uploads/83227545_2529410933836619_3217164799464964096_o.jpg
1125
1686
admin
http://ais.al/new/wp-content/uploads/aislogo1.png
admin
2020-02-14 15:10:51
2020-02-14 15:10:51
Bootcamp activity in framework of Open ICT Education for Youth Employability Project