A round table was heldon 11.06.2019, with representatives from the media, civil society, and institutions. The purpose of this round table was:
to present the volume and dynamics of the institution's work over the last 15 months;

analyze the context in which the institution was established;

assess the impact of the Agency on the efficiency and quality of Procurements and Contracts,

compare it with other models, and identify the need for interventions and further improvement
Moderators in the round table were experts in the legislation and institutional practices of procurement and contracting. They were: Muharrem Çakaj and Elton Lula, expert in procurement and appeals, former member of the Public Procurement Commission.
In addition to journalists and civil society representatives, participants included also representatives from the Ministry of Finances and the High State Audit.
The well-structured database of procurements made by the Public Procurement Agency by their volume and characteristics was presented at the round table. Thus:
During this period of 15 months, the system has announced the signing of 293 contracts, which are worth a fund limit of 6 347 790 714 Albanian lekëhttp://openprocurement.al/sq/agency/list (no more than 20 contracts per month).

These 293 contracts include 12 contract by a value of more than 100 million Albanian lekë each http://openprocurement.al/sq/agency/list/limit_fond/100%20infinit?

The highest-value tender is the one for purchasing Uniforms for the State Police and complementary accessories, reaching the fund limit of limit 908 973 900 Albanian lekë, announced on August 10th, 2018. This tender is cancelled, because none of the submitted bids met the tender criteria. http://openprocurement.al/sq/agency/view/id/30

The total number of cancelled tenders is 37, including 3 of a fund limit exceeding 100 million Albanian lekë. Two of those tender procedures were cancelled after a winner was announced http://openprocurement.al/sq/agency/list/status_id/4?

23 tenders were conducted with one competitor only http://openprocurement.al/sq/agency/list/bidder_no/1?

So far, the Central Purchasing Agency conducts tenders for 81 state institutions, including the Director of State Police, Customs, Prisons, Health Institutions, etc.

The RedFlag instrument has automatically marked so far 65 tenders by red flags, including 8 that exceed the value of 100 million Albanian lekë each (from 12 contracts in total) http://openprocurement.al/sq/agency/redflag and 33 of 5 up to 100 million Albanian lekë each.
Upon conclusion, the round table participants identified the need for better regulating the process of selection of the Agency employees and their status; the needs for completing the secondary legislation needed for the institution, as well as the need for increasing the number of Government institutions delegating their procurement powers to the Agency. One of the most voiced needs was the one for improving and strengthening the role of watchdog stakeholders in monitoring public contracting.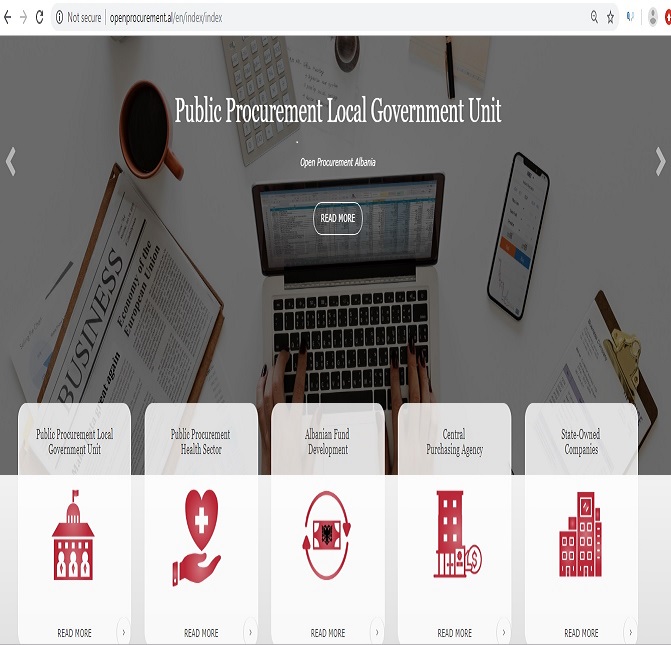 https://ais.al/new/wp-content/uploads/20190611_105118.jpg
1500
2000
admin
http://ais.al/new/wp-content/uploads/aislogo1.png
admin
2019-06-12 09:02:20
2019-06-20 10:57:35
Roundtable with representatives from the media, civil society, and institutions - Transparency, Monitoring and Evaluation of Procurement of Central Purchasing Agency (CPA)